PencilGuyShop Q&A and Comments

Try our new Mood Pencils! Heat Sensitive! Enjoy the Great Glen Miller!   https://www.youtube.com/watch?v=_CI-0E_jses  
---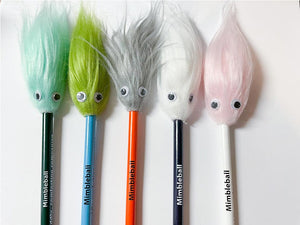 One of the fun ideas for pencils is Mimbleball. Mimbleballs are plush therapy tools that benefit everyone who needs a little extra love, joy, laughter, and comfort. Really, who doesn't? We invite you to explore mimbleball.com. 
---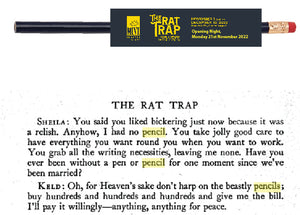 Yes, theater fans, we would like to thank director Alexander Lass for purchasing our pencils to give away for his opening night cast party. He emailed us on Friday November 18th  and we sent the pencils that same day overnite for delivery on Monday. Here is a snapshot of the proof and some lines from the play! (pencil is highlighted!) Thanks Alexander and Good Luck with your show!
---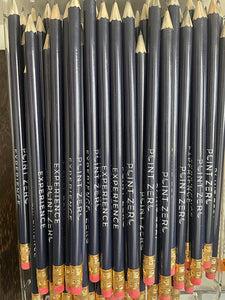 I was skeptical about ordering custom pencils because you never know, right? I started a small meditation company and I booked my first event and wanted to gift my guests a notebook and pencil for them to write down their emotions. I needed them super quick and didn't have the cash flow to go with let's say a larger company or whatever so I but the bullet and tried through Amazon. PENCIL GUY not only answered all my questions and concerns immediately BUT was also able to ship to me in less than 24 hours! I am so freakin amazed...
---
We will send you a  virtual proof as soon as the order is received.If you prefer you can email info to brian@pencilguyshop.com and we will send you a proof before you place order. Feel free to send us artwork and/or text. If you are undecided we will send you multiple virtual  proofs. Brian - pencilguyshop.com