PencilGuyShop Q&A and Comments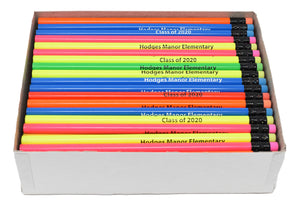 Ever wonder why our minimum quantity is 144, and not 100 or 150. Because pencils are packed by the gross A gross is a quantity meaning 144, or a dozen dozen, and it's a useful number for small items. It's Hip to Be Square If you're familiar with the mathematical concept of square numbers, that'll give you some insight into why products are often packaged and sold in certain quantities. For example, six packages of batteries to the carton and six cartons to the case means you just keep multiplying your basic unit – in this case, the packages of...
---
We have introduced the Slider to our products. You slide or input your volume selection. Order more Pencils- Save More $, Try it!!  
---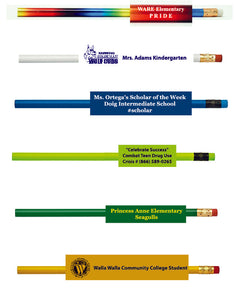 Back to school. Be safe and order personalized pencils- Here are some recent orders! Remember you can add a logo with your text, and we will send a free virtual proof for your review. Any questions, email:  brian@pencilguyshop.com.
---
This book never gets old!  A very interesting read.  "Henry Petroski traces the origins of the pencil back to ancient Greece and Rome, writes factually and charmingly about its development over the centuries and around the world, and shows what the pencil can teach us about engineering and technology today"
---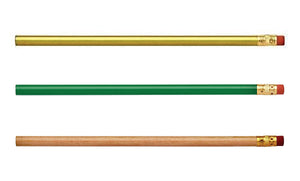 Psst: we have a secret, everyone needs a blank pencil. Mention this blog post and we will charge only $.09 each for a blank round pencil- minimum 288 (2 boxes) up to 19 colors available for any quantity, For 288 - that is $25.92 plus free shipping.. Just send us order and email or chat with us and mention "Blog Secret Sale". We will credit your payment as soon as we ship. (usually same day!!) Here are your links: https://pencilguyshop.com/products/round-pencil-dark-blank?variant=31347689357386 https://pencilguyshop.com/collections/round-pencils/products/round-pencil-light-blank?variant=31347702005834