PencilGuyShop Q&A and Comments
Hi, It's Brian let me say a few words about pencilguyshop.com:
---

Construction sites are opening throughout the country! Everyone needs carpenter pencils! Advertise your business and let's get back to work! Be Safe. Our carpenter pencils come in many colors including neons: orange,yellow and green. Also we have a 15% discount available on all purchases!
---
We are the number one rated pencil imprinter on amazon! Click below: Pencil Guy 
---
Sanity Project - Quarantine:
Pencil Cups by PencilGuyShop.com
---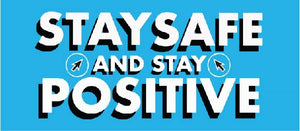 We want to wish all of our customers the very best during these difficult times. If you guys need any pencils for your family, we are here to ship your order promptly. Be well and safe - Brian Floyd- Pencil Guy